HAIR & BEAUTY TIPS
All you need is honey and a hat.
Read article
.
FACEBOOK OFFERS

We post all our latest offers on our Facebook page.
View offers
.
HAIR TREATMENTS
Within the salon we offer three different types of hair treatment. Whether you're busy and would like a quick conditioning treatment or you've got more time and would benefit from a little extra TLC, we have the treatment for you.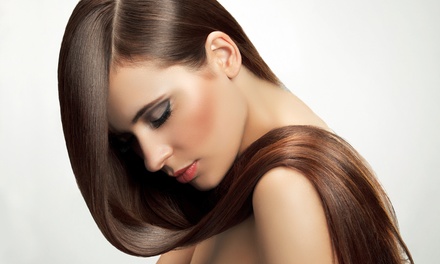 WONDERS OF WELLA 
Add one of our Wella treats to your next hair appointment. All Wella treatments include a head massage and heat.
BRILLIANCE – For All types of colour treated hair
One of our most popular treatments for keeping your colour vibrant. Glam yourself up with diamond dust and see your hair shine.
Price: £15
ENRICH – for dry, damaged hair
Indulge in this extremely moisturising treatment. Quench your hairs thirst and feel the difference.
Price: £15
BALANCE – for sensitive scalps
Refresh your scalp with this invigorating mix of caffeine, bamboo and menthol to leave your hair feeling totally refreshed.
Price: £15
RESIST – for mature hair
Resist the effects of time on your hair. A reviving treatment to bring the life back into your hair.
Price: £15
NEAL & WOLF INDULGENCE TREATMENT
Harmony has been specially created to repair damaged hair, using a unique combination of intensive conditioners that deliver an instant transformation.
The difference in texture and appearance is truly stunning, leaving hair shiny, healthy and manageable.
Price: £15
THE OLAPLEX EXPERIENCE
The only in Salon treatment which helps repair the hair during its colour service whist maintaining colour for longer.
(see our Olaplex page for more information)
Price : £25